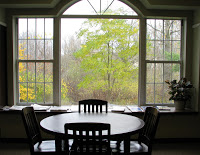 Library History
1909 – The Dow Private Library began with 1,474 books.  The first year circulation total was 9,904.
1917 – The Dow Private Library was given to the Village of Randolph and renamed the Albert G. Dow Free Library.
1919 – The Albert G. Dow Free Library received an absolute charter as a public library from New York State.
1948 – The library charter was amended to change the library name to the Randolph Library.
1949 – On October 8th at 2 PM, the present library was opened..  Funds for construction were provided by the Foy Trust.
1955 – The Snover Room as added to the library.
1960 – The Randolph Library became a member of the Chautauqua – Cattaraugus Library System.
2008 – A two-story addition to the existing library building was completed.
updated: 7/28/17